Fort Collins Knee Scooter Rental
Fort Collins Knee Scooters
Knee Scooter USA – Fort Collins

3454 Sam Houston Circle
Ft. Collins, CO 80526

(208) 408-1888
8am-8pm 365 days
No walk ins. Please book online first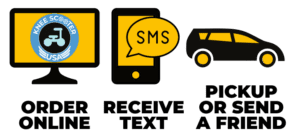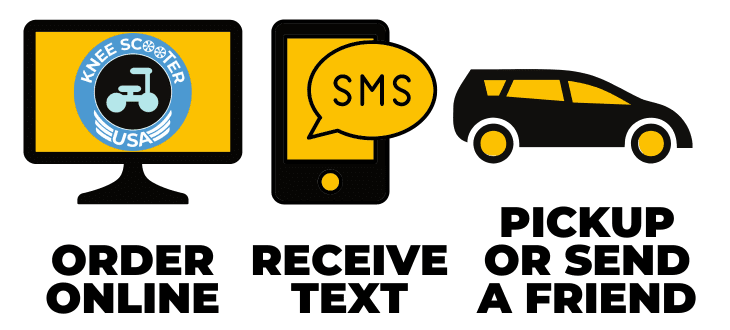 Knee Scooter Rentals - Fort Collins
No walk ins. Please book online first.
Select dates to show availability
All rentals are a 4 week default then auto-renew after 4 weeks​
Fort Collins Knee Scooter Rentals
Choose Model
Standard model or All-terrain model
Choose Pickup Date
Rental is paid in full for 4 weeks
No due dates – scooter auto-renews on day 28
Return anytime on/before day 28
Rental Agreement
Complete short rental agreement and pay via credit card
Receive Text Message
We'll send you an immediate text message with pickup instructions
Pickup/Return
Open text message or forward to a friend to pickup for you
Drive to location, choose scooter, reply via text with your scooter #
Knee Scooters in Fort Collins, CO
"Order online and you'll get an immediate text from us verifying your knee scooter is ready for pick-up with simple pick-up instructions. Pick up anytime from 8am-8pm at your convenience. You won't need to meet with anyone or wear a mask."
Back in January of 2021, we partnered with my nephew Rob in his Knee Scooter USA business.  He started the business in Colorado Springs and discovered the need to expand.  He then asked me if I would be interested in partnering with him in Northern Colorado.  Since we've started it has grown and we've enjoyed the business immensely. I am retired from doing daycare for 30 plus years and the Knee Scooter USA business has kept me occupied.  It's such an inventive idea to have this business out of our home so customers can get access to same day knee scooters from 8 am to 8 pm, 365 days year! Rob has worked so hard at getting this set up to work effectively for the customers and those of us who've partnered with him. I feel so good about being a part of it and seeing the folks we're helping out with affordable, immediately available knee scooters.
My husband has since retired from UPS in June and he's now doing the maintenance of the scooters. He is happy to be involved with it as well. We are both so pleased to hear the positive feedback from the customers of how well Knee Scooter USA has met their needs.  
Donna and Lee Knuppel