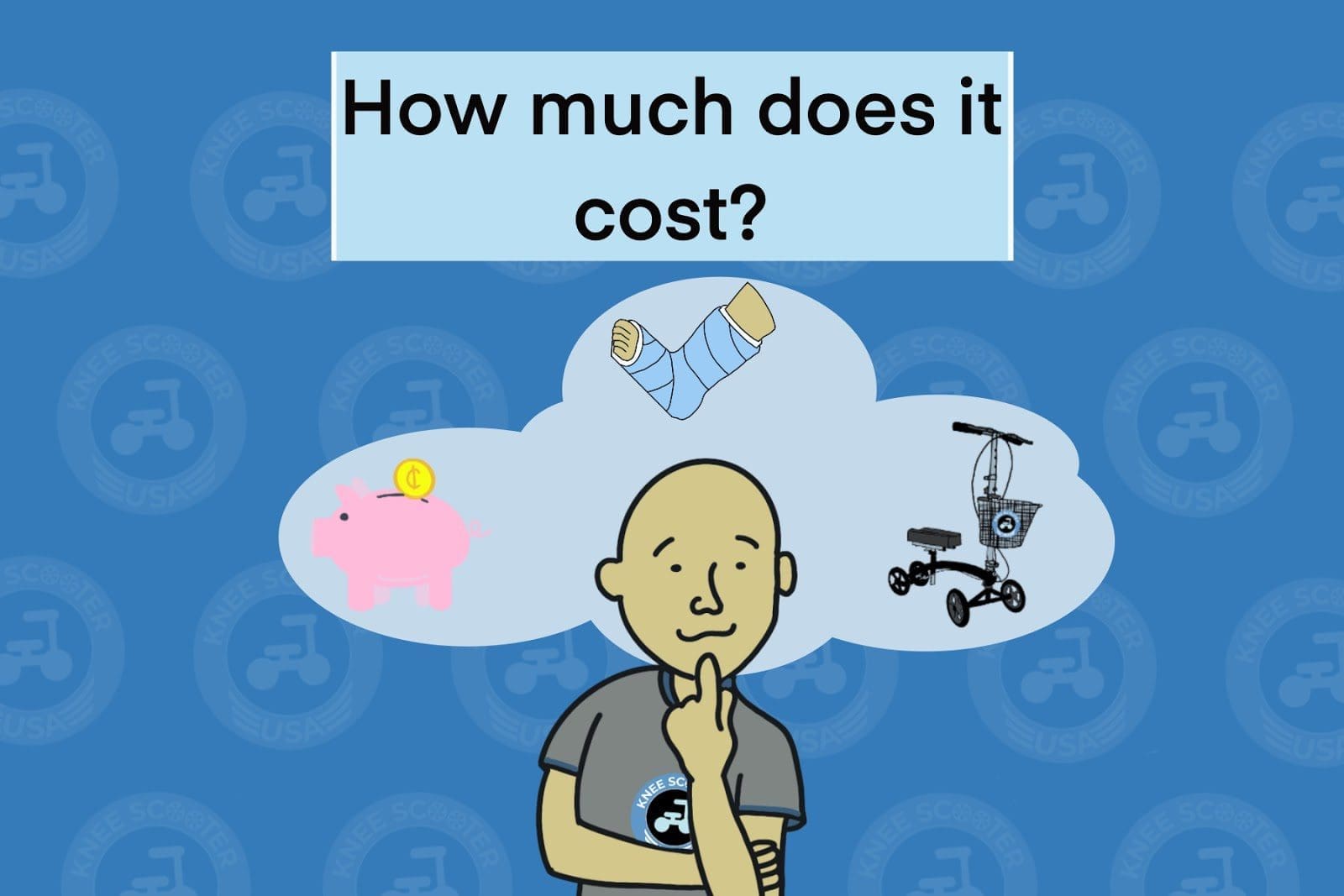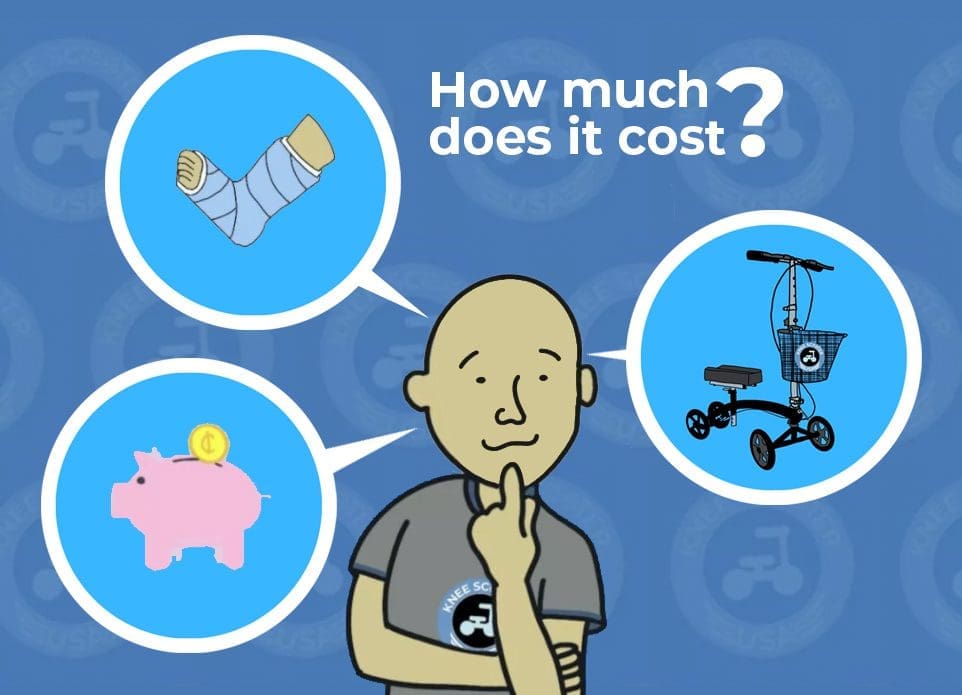 How Much Does it Cost to Rent a Knee Scooter?
Knee scooters are a great alternative to crutches after sustaining an orthopedic injury. Not only are they more efficient in aiding the healing and recovery process, but they also provide users with a comfortable and safe experience. After an injury, extensive costs are probably one of the last things you'd like to focus on in your recovery process and you may even begin asking yourself whether or not the cost of renting a knee scooter is worth the comfort and added value in terms of safety, recovery, and mobility.
Questions You May Ask Regarding Cost to Rent a Knee Scooter
Some questions that you may start to consider asking when determining whether or not you should make the decision to rent a knee scooter could be:
"How much does it cost to rent a knee scooter near me?"
"Is it cheaper to order a knee scooter online?"
"What is the average price of a knee scooter rental nationwide?"
Comparing and contrasting the knee scooter rental rates of national, online, and local companies can answer most of these questions and provide suggestions for what may benefit you in your recovery process.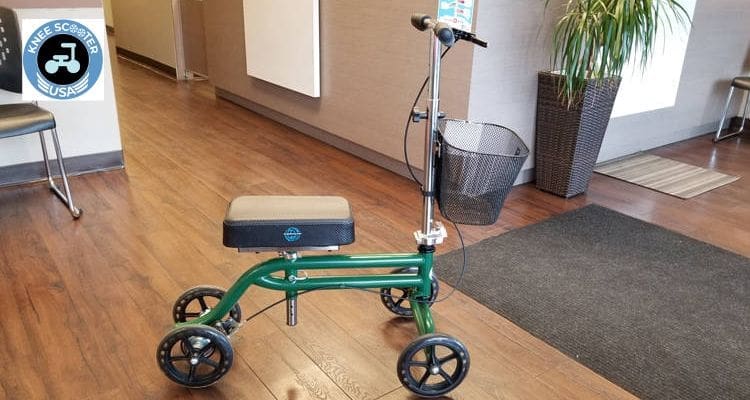 Local Medical Supply Companies
Local medical supply companies in your area can be one of the most convenient places to obtain a knee scooter under short circumstances after an injury. Considering the average price for knee scooter rentals from your local medical companies ranges at about $25 a week with a $100 deposit, the costs begin to add up. As a result, you can be looking at an overall cost of around $100-250 for the average 4-6 week recovery period.
On top of costs associated with a rental from a local medical supply company, you may also risk reliable accessibility to obtaining a knee scooter. As most local businesses operate within a Monday-Friday, 9-5 work week, you may find yourself quite unlucky if you need your knee scooter for a weekend of comfortable mobility. Also, if you live in a small community you may be unable to find a company near you that rents knee scooters at all.
National Rental Shipments
Renting from a nationwide company may also serve as an affordable option for obtaining a knee scooter. However, the pros of utilizing national rentals can come with cons as well. Looking at the average online prices remain comparable to that of local medical supply companies at a rate of $25 a week, with a minimum rental of 4 weeks.
While prices may seem stable between renting from a local medical supply company and renting from a national shipping company, the added stress of waiting 4-7 days for your order to arrive as well as spending time re-packaging your knee scooter and transporting it to a local shipping company after use can be very inconvenient.
Comparing the options listed above, obtaining a knee scooter may seem like a chore. Between the waiting period for access to a knee scooter and the additional payments for deposits and hidden fees, you may begin to ask yourself if it's really worth your time and money, and maybe crutches are the way to go.
Knee Scooter USA has figured out a way to mitigate the cons of renting a knee scooter with affordable rental rates by providing a local pickup schedule that operates 365 days a year. Let us look into the cost to rent a knee scooter. In comparison to local medical supply companies and online rental services, Knee Scooter USA offers rentals at $40 (standard models) or $60 (all-terrain models) for the first 4 weeks of use. At this rate, for a standard 4-6 week recovery period, Knee Scooter USA beats the competition by providing customers with a reliable and affordable rental experience with no added fees, hidden costs, or deposits.
You can also contact us on our Facebook Page.
With our 8 a.m.-8 p.m. schedule of operation, Knee Scooter USA is able to remain open 365 days of the year, allowing customers to safely obtain their rental in a contact-free, sanitary, and mask-less environment. Since no appointments are needed, you can submit your rental online and then pick it up from a location near you at your convenience. Knee Scooter USA's proprietary SMS algorithms and rental software handle all the backend details to make your rental experience affordable and seamless. Obtaining your knee scooter from Knee Scooter USA is as easy as visiting their website and clicking the "Rent Now" button to choose a pickup location and the type of scooter you wish to rent.