Colorado Springs Knee Scooters
Knee Scooter USA – Colorado Springs

2965 Squaw Valley Dr, Colorado Springs, CO 80918
(208) 408-1888
8am-8pm 365 days
No walk ins. Please book online first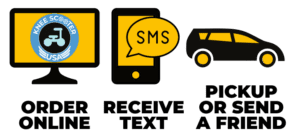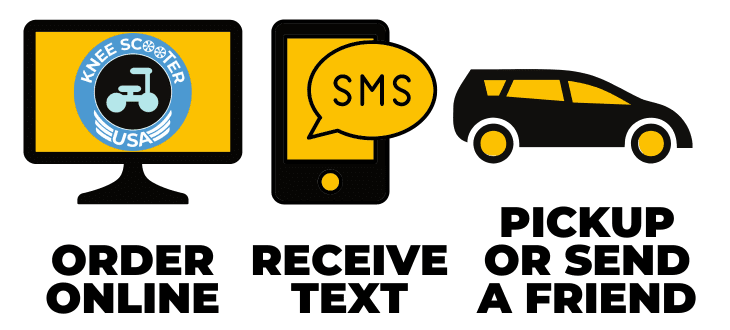 Knee Scooter Rentals - Colorado Springs
No walk ins. Please book online first.
Select dates to show availability
All rentals are a 4 week default then auto-renew after 4 weeks​
Colorado Springs Knee Scooter Rentals
Choose Model
Standard model or All-terrain model
Choose Pickup Date
Rental is paid in full for 4 weeks
No due dates – scooter auto-renews on day 28
Return anytime on/before day 28
Rental Agreement
Complete short rental agreement and pay via credit card
Receive Text Message
We'll send you an immediate text message with pickup instructions
Pickup/Return
Open text message or forward to a friend to pickup for you
Drive to location, choose scooter, reply via text with your scooter #
Rent a Knee Scooter Colorado Springs
"We promise to provide you with a clean, sterilized, well maintained knee scooter. Scooters are sprayed with a solution of bleach and detergent then washed with water and allowed to air dry."
Rent a Knee Scooter – Colorado Springs" is your trusted partner for mobility solutions in the picturesque city of Colorado Springs. Whether you're recovering from surgery, a leg injury, or just need temporary assistance, we've got you covered. Our knee scooters are designed for comfort and convenience, making it easy to navigate the stunning Colorado Springs terrain. With flexible rental options and exceptional customer service, we ensure a hassle-free experience. Regain your independence and explore this beautiful city with ease – choose Rent a Knee Scooter in Colorado Springs for your mobility needs."