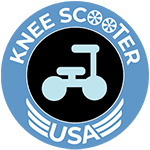 We rent knee scooters to people with lower leg injuries (broken ankle, foot surgery, ankle surgery). This is a niche market with low competition for keywords but also low search volume. Our main challenge is getting found on search engines. Our customers find us mostly on Google via the map pack and organic search pages. We currently have 9 locations and need help with the following:
Google Business Profile (9 locations)
– ongoing posts for each location
– GBP optimization to expand reach and traffic
– our GBP traffic converts 10x better than organic traffic
– citation building
Organic Rankings (9 location pages)
– on page optimization for our top 3 keywords
    "knee scooter", "knee scooter rental", "knee scooter near me"
– occasional blog posts
– location page backlinks for our 3 main keywords
– add suburb pages that feed into each location page.
   For example:
     kneescooterusa.com/tempe feeds into kneescooterusa.com/phoenix
     (Tempe, AZ is a suburb of Phoenix, AZ)
– create content and backlinks to get each location page ranked for long tail keywords "all terrain knee scooter", "leg scooter phoenix", etc
WordPress
– keep plugins updated
– help us increase site speed and load times
– create internal links
– create new pages, as needed
Tracking
– We have GA4 set up with conversion tracking enabled
– We'd like to get search console connected to GA4
– You'll need to submit a weekly "proof of work" to us and then we'll issue payment
Goals
– increase map pack rankings, traffic and conversions
– increase location page organic rankings, traffic and conversions
– we have 9 locations but plan to expand throughout the USA with up to 50 locations
– we're looking for a long term partner to help us grow the business!