COLORADO SPRINGS KNEE SCOOTERS
Open today 8am-8pm
for immediate pickups
Colorado Springs Knee Scooters
Knee Scooter USA – Monument 
16354 Windy Creek Dr, Monument, CO 80132
(208) 408-1888
8am-8pm 365 days
No walk ins. Please book online first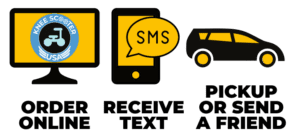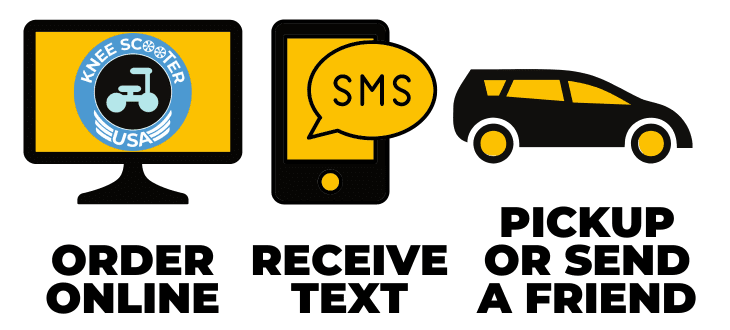 Knee Scooter Rentals - Monument
No walk ins. Please book online first.
Select dates to show availability
All rentals are a 4 week default then auto-renew after 4 weeks​
Choose Model
Standard model or All-terrain model
Choose Pickup Date
Rental is paid in full for 4 weeks
No due dates – scooter auto-renews on day 28
Return anytime on/before day 28
Rental Agreement
Complete short rental agreement and pay via credit card
Receive Text Message
We'll send you an immediate text message with pickup instructions
Pickup/Return
Open text message or forward to a friend to pickup for you
Drive to location, choose scooter, reply via text with your scooter #
Rent a Knee Scooter - Colorado Springs
Looking to rent a knee scooter in Monument, Colorado Springs? Look no further! Knee Scooter USA offers convenient rental service offers the perfect solution for those recovering from injuries or surgeries. Whether you're exploring the scenic beauty of Monument or navigating the bustling streets of Colorado Springs, our knee scooters provide mobility and comfort. With easy pickup and drop-off options, we ensure a hassle-free experience. Our fleet includes top-quality, adjustable knee scooters, ensuring a customized fit for your comfort. Enjoy the freedom to move without crutches, and regain your independence during your recovery.
Contact us today to reserve your knee scooter and make your healing journey in Monument, Colorado Springs, a smooth and convenient one.