Knee Scooter USA - Corpus Christi TX
Knee Scooter USA – Corpus Christi

7445 Skyking Dr
Corpus Christi, TX 78412
(208) 408-1888
8am-8pm 365 days
No walk ins. Please book online first
Knee Scooter USA - Corpus Christi
No walk ins. Please book online first.
THIS LOCATION IS PERMANENTLY CLOSING
ALL KNEE SCOOTERS ARE FOR SALE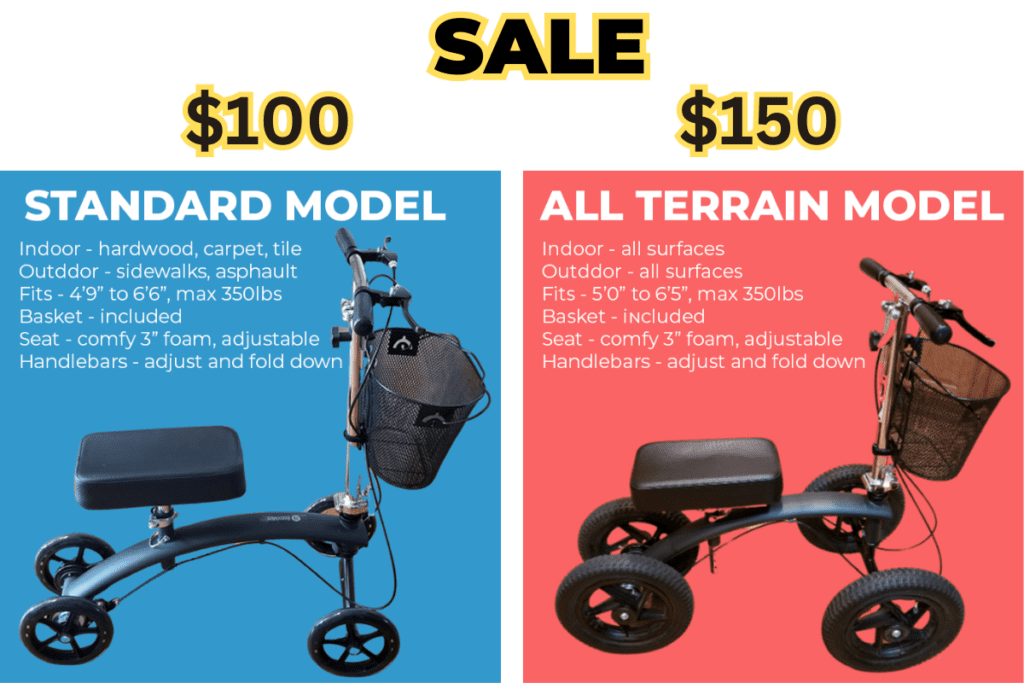 Our network of local partners rents well-maintained, sterilized knee scooters to give you a quick, reliable source of mobility. We've researched and tested every knee scooter on the market and only rent the most comfortable and reliable models that fit the widest varieties of rider heights and weights. Our rentals are done online and once your order is placed you can pick-up your knee scooter immediately, 8am to 8pm, 365 days a year.
Knee scooter rentals locations in Texas: Corpus Christi, Nueces County