HOURS: 8AM TO 8PM 365 DAYS

SELF SERVICE PICKUP AND RETURN

PLEASE BRING SOMEONE TO HELP YOU LOAD YOUR SCOOTER

VISIT LOCATION, CHOOSE SCOOTER, TEXT YOUR SCOOTER #
ADDRESS
16354 Windy Creek Dr
Monument, CO 80132

Click "view larger map" for directions. This is your pickup & return address. Please do not return to another location. Note: This is a residence. We will have your scooter on our covered front porch
PARKING
If possible, please park in our driveway, not in the street

1. Remove basket
2. Lift lever
3. Pull down
4. Pull lever to side to unlock, push handlebar towards seat
CHOOSE THE SCOOTER MODEL YOU RESERVED
 STANDARD or ALL-TERRAIN
Standard Models (four hard rubber tires, contoured seat or flat seat models)
All-Terrain Models (large air filled tires, quad or 3-wheel with 4th stabilizer wheel models)
Note: we don't preassign scooter numbers. You'll choose a scooter when you're onsite
PICKUP SCOOTER

Reply to the text sent from 208-408-1888 with the scooter # you've chosen (scooter # is located on the handlebar pole). You'll get a confirmation text. 208-408-1888 is also printed on your scooter in case you forget it – it works for the SMS bot to pickup/return scooters, retrieve billing summary, renewal dates, or to get our address, and of course you can call us on this number. That's it, enjoy your scooter! 
RETURN SCOOTER

Okay, so you're done with your scooter. We hope it helped you a TON. Go ahead and drive to your original pickup location and return it anytime 8am-8pm 365 days. Once you've returned it reply again to 208-408-1888. This will complete your rental and you'll get a confirmation text right away and an email receipt a few days later. Due to Covid we ask that everyone WIPES DOWN their scooter before returning it as an added safety precaution in case someone grabs it before we get a chance to sterilize it. Thank you!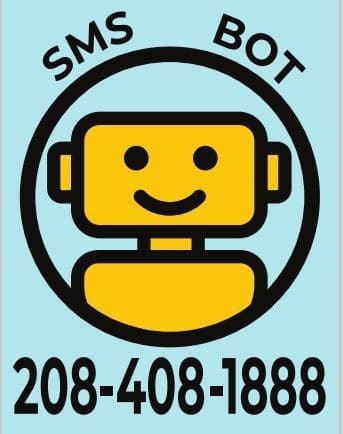 Your scooter will auto-renew 28 days after your start date. If you don't want to renew please return it by 8PM on your renewal date. Your renewal date was sent to your email but you'll get an SMS reminder at 8AM the day of renewal. All scooters must be returned to your original pick-up location because each location has separate ownership. When you return your scooter please reply via SMS with your scooter # to check it back in because our rental process is fully automated. Important: Automated billing does not stop until you return the scooter and text your scooter # again (to automatically check it back in). Due to Covid-19 we request that everyone returns their scooter clean and wiped down with disinfecting wipes to minimize the risk to our family. Thank you!

Thank you so much for supporting our company and our college fund. We really appreciate it and we hope this helps you in your time of need. JUST SAY NO to drugs and crutches! 
The Urban Family